Getting prepped for your next home paint project? Check out this great deal on a 6-piece paint tray kit for only $8.99!
This Best Look paint kit includes:
• 1 – 1.5″ Angled Paint Brush
• 2 – 3/8″ Nap Roller Covers (Semi-Smooth)
• 9″ Roller Frame
• 9″ Plastic Paint Tray
• Mixing Stick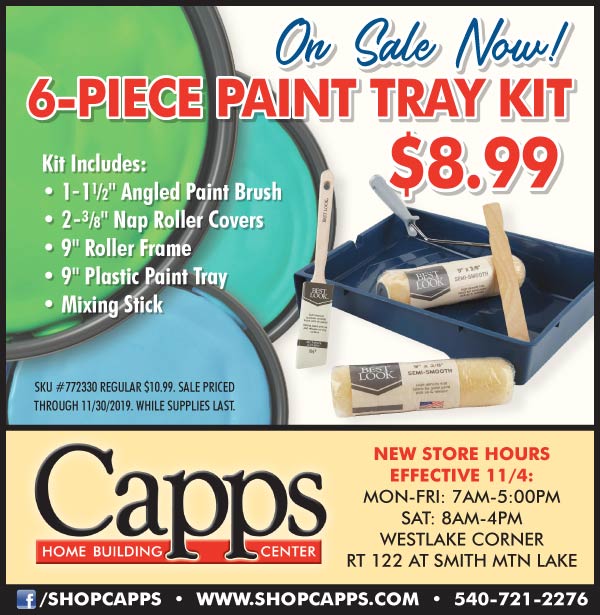 Have questions about what type of paint you need? Or how about information on a certain painting technique?
Our paint professionals are here to assist you with all your upcoming paint projects! Just stop by the paint department and you'll find someone there ready to help.
Sale price on SKU #772330, regular price $10.99. On sale through 11/30/19 while supplies last.