Looking for a premium quality wood stain that lasts? Capps offers DEFY Extreme Wood Stain, a high-performance synthetic-resin, semi-transparent wood stain formulated using state-of-the-art nano-technology to create a level of durability that simply has not been available in a wood stain finish in the past.
Ultraviolet rays cause wood to turn gray and become susceptible to water penetration and decay. DEFY Extreme Wood Stain effectively protects the wood from the harmful effects of the sun and from graying. In addition, the nano-particles are highly resistant to mold and mildew, will also enable you to retain the natural color.
SAVE $5.00 PER GALLON! Defy Extreme Wood Stain is on sale at Capps through May 23rd, 2017. While supplies last, get it for $43.99/gallon!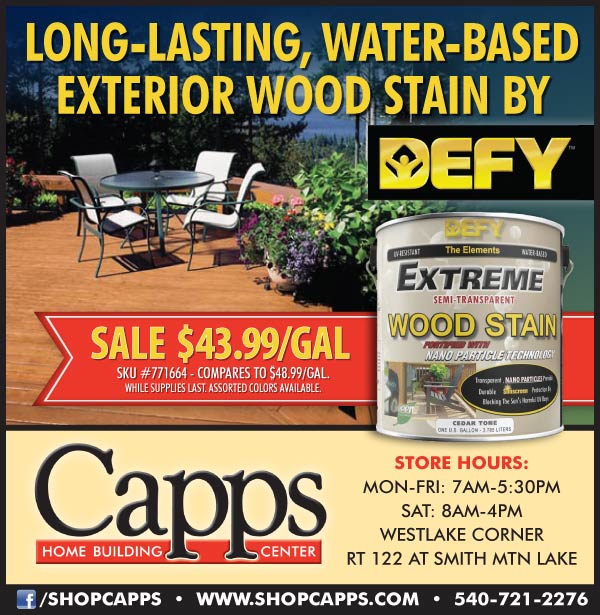 This deck staining video gives you a quick overview of the DEFY wood stain product line. In this video, DEFY Extreme Wood Stain in a cedar tone color is applied to a weathered pressure treated deck. Other products used are DEFY Wood Cleaner and DEFY Wood Brightener.
video attribution: DEFYWoodStain