On sale this week: GREAT STUFF™ Window & Door Expanding Foam Sealant!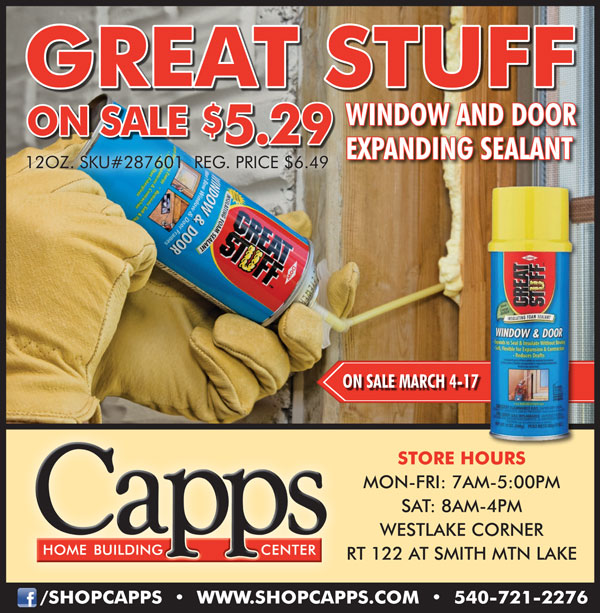 If you're installing new doors, windows or skylights in your home, you'll want to be sure to use GREAT STUFF™ which provides real insulation value and will complement the window or doors' energy efficiency.
With a low-pressure build, GREAT STUFF™ is a minimal-expanding foam that forms a water resistant and airtight seal between the rough opening and the window or door itself.
Stop in at Capps to find this product on sale through March 17th for $5.29 for the  12oz. can. (sku#287601, regular price $6.49)