It's the fall leaf season and a time when many homeowners must get out the ladder to help remove leaves from roofs and gutters. Also, the holidays are around the corner, a time when the Christmas lights go up and holiday decorations are mounted.
The paint department at Capps Home Building Center stocks a great tool to help you protect your gutters while doing these tasks — the Ladder Mount™ from RoofersWorld is the "easy to use" gutter docking station you can use to secure any ladder safely in place and disperse the ladders weight against the fascia, not the gutter.
Made of high visibility 'safety yellow' fiber reinforced nylon, it fits inside any 5" or 6" gutter and offers over gutter spikes and ferrules for  added ladder stability.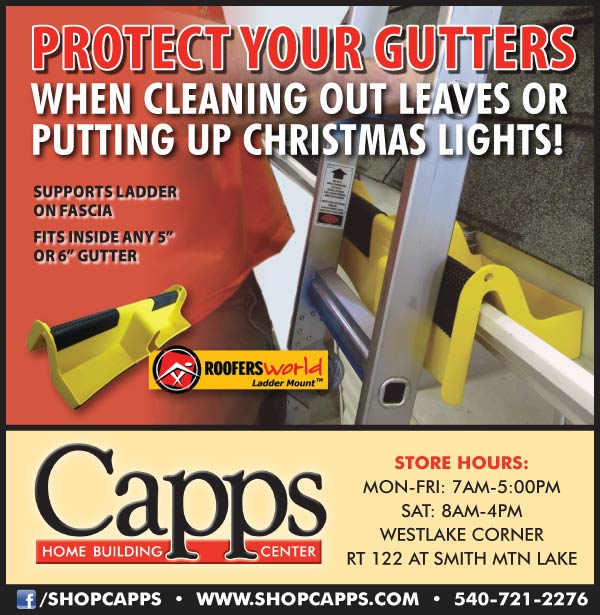 Here's a video from the manufacturer on how Ladder Mount is used properly: