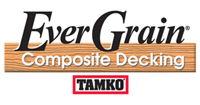 Nothing enhances your outdoor living experience quite like Tamko EverGrain Decking. Evergrain decking is made with an exclusive compression molding process that creates deep grain beauty, you get strong boards with outstanding durability and consistency. This composite decking doesn't require staining or painting and is available in five beautiful colors to perfectly complement any home. It comes with a 20-year Limited Warranty, including a 5-year Full Start Period, to underscore its lasting performance.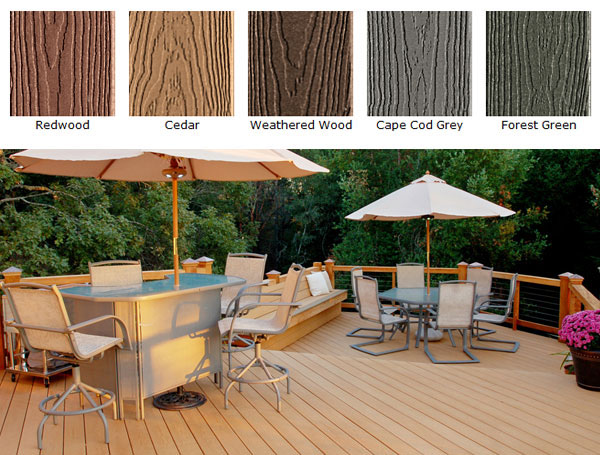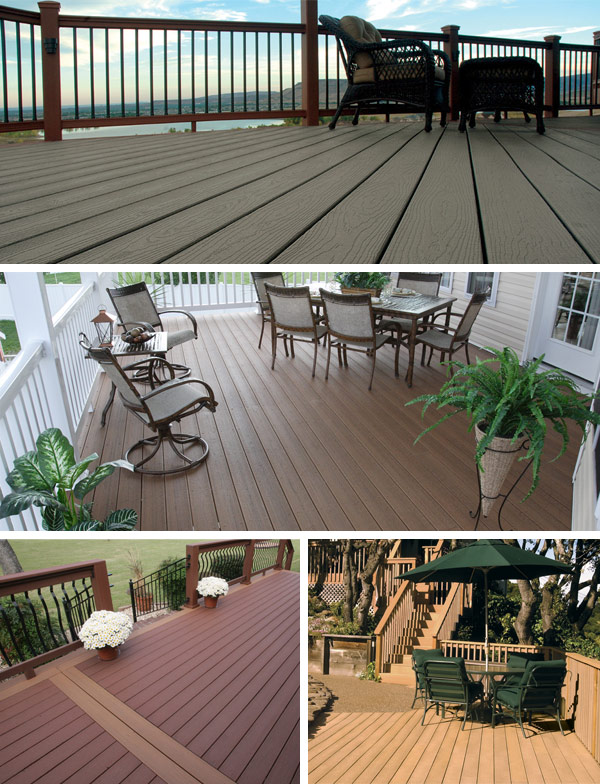 Tamko Evergrain Decking provides natural beauty unlike any other
Get authentic natural beauty with deep lasting, wood-like grain created by multiple grain patterns
Classic Collection features many attractive natural colors
Evergrain performance that puts you at ease
A low maintenance material—there is no need for painting or staining
Featuring a 20-year Limited Warranty against rotting, splintering, splitting and termite damage—which also comes with a 5-year Full Start Period
Low moisture absorption helps to protect the integrity of the board
Very easy installation
Add the perfect finishing touch
You can install with EG 1•2•3 Hidden Fasteners to add smooth, sleek beauty
Complete the look with coordinating railing systems complement the beauty
Add smooth, sleek beauty to your EverGrain deck.
EG 1•2•3 Hidden Fasteners enable you to create a smooth deck surface for a whole new level of style and sophistication. They offer outstanding stability without the bounce and squeak of other hidden fasteners and also provide excellent hold-down power against wind uplift. EG 1•2•3 Hidden Fasteners come with a 15-year Limited Warranty.
We provide sales and design services of Evergrain decking products to all areas of the Southwest Virginia area, including Roanoke, Lynchburg, Franklin County, Bedford County, Pittsylvania County, Salem and beyond.
Have A Question About Evergrain Products?
Our resident decking expert, Ryan Cappellari, and his capable team of deck building experts are available to answer any question you might have. Their combined years of experience working with decking and railing products can provide you with the answers you need to get that home deck project completed in no time. Give Ryan a call at 540-721-2276 or email him to discuss your decking or railing project.
Other Evergrain Decking Resources
More information on Evergrain decking from the manufacturer
Watch this video on Tamko Evergrain Composite Decking installation instructions
Learn more about the Evergrain composite decking EG 1•2•3 Hidden Fastener system