Capps is excited to bring our customers the radiant stone product line from Ply Gem. As a company we strive for excellence, and we expect the same staunch approach to customer service from the manufacturers we partner with.
Ply Gem not only meets but exceeds those expectations. Now you can find their amazing products locally because we are a proud distributor for the entire Roanoke valley area, including Lynchburg, Smith Mountain Lake, Franklin, Bedford and Pittsylvania counties and beyond.
The Ply Gem Brand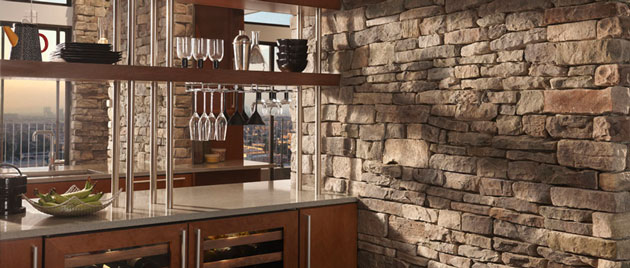 As one of the leading stone and building material suppliers, Ply Gem is passionate about their products. While sustainability is their main focus, Ply Gem also understands the importance of stylish appeal and exemplifies this understanding in their amazing products.
For over 70 years they have helped home owners and home builders transform their exterior facades into attractive curb side appeal statements.
Exceptional Ply Gem Stone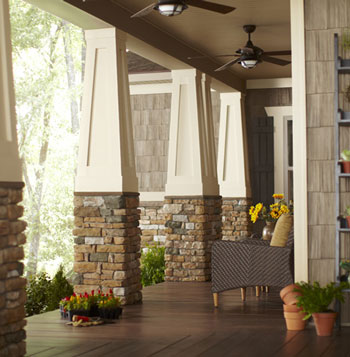 Described as simple yet sophisticated, Ply Gem's stone veneers are perfect for accenting your home or for creating an unmistakable centerpiece.
Their stone veneer combines real stone with sustainable materials to create an attractive alternative solution to solid rock without sacrificing quality.
Each of their stone pieces is crafted to imitate the look and texture of real stone, right down to every distinct hue and finish detail. The result is a beautiful product that is sure to please any home owner.
Additionally, Ply Gem is one of the only stone veneer manufacturers to submit their products to the ICC Evaluation Service for approval and to correspondingly attain it. You can therefore shop with confidence when you choose Ply Gem Stone veneers.
Visit Capps for More Information
Transform your home's exterior or simply upgrade stone facades around your home by visiting Capps Home Building Center. There you will find information and samples of the complete Ply Gem stone product line and a team of helpful professionals to walk you through each of their items.
Even More Stone & Brick Materials Available at Capps:
Old Virginia Brick
Pine Hall Brick