Don't forget about the birds this winter! Suet can be used year round to attract nuthatches, woodpeckers, titmice, and chickadees.
To help you and our feathered friends out Capps is offering a great deal on our high quality suet cakes which contain rendered beef, millet, and corn and are for use in standard suet basket feeder. November 6-12th, 2019, you can these 11oz. packages for just $.77 each.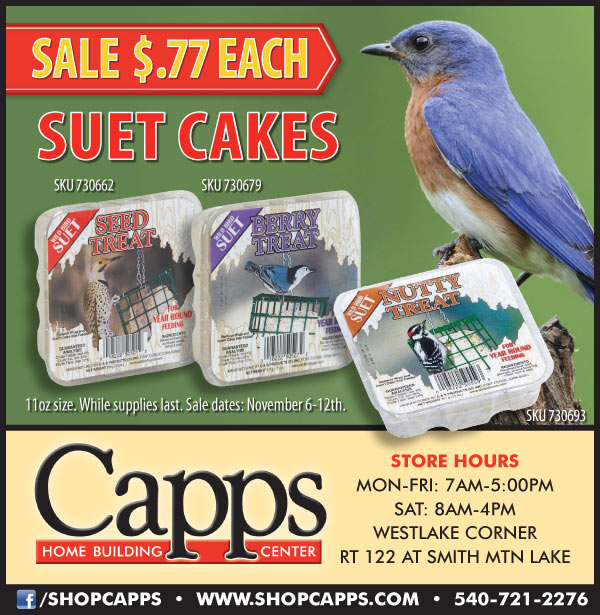 Stop by Capps today and let us help you get stocked up for winter feeding our feathered friends!