Coronado Super Kote 3000 Interior Paint is an acrylic latex product formulated to provide the optimal balance between performance and value. It's also ON SALE now through August 27th, 2019 for only $17.95 per gallon!
• Available in over 3,000 colors
• Available in 3 different sheens: Flat, Eggshell and Semi-Gloss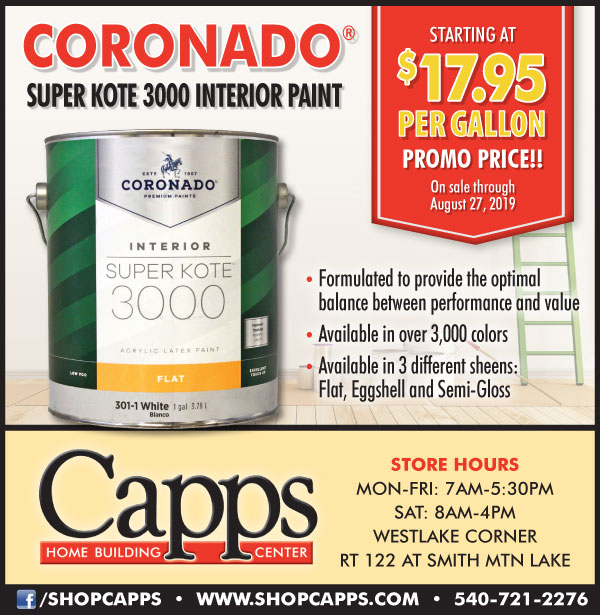 Stop by and talk to our paint professionals today and let them help you choose the right products for your upcoming painting projects.