Flood CWF-UV Clear Wood Finish is a great penetrating wood finish for use on decks, fences, and siding. Protect against moisture and sun damage, mildew and preserve the natural beauty of your wood. Easy soap and water cleanup is another added bonus! Available in four transparent colors.
It's also ON SALE NOW for $19.95 per gallon while supplies last!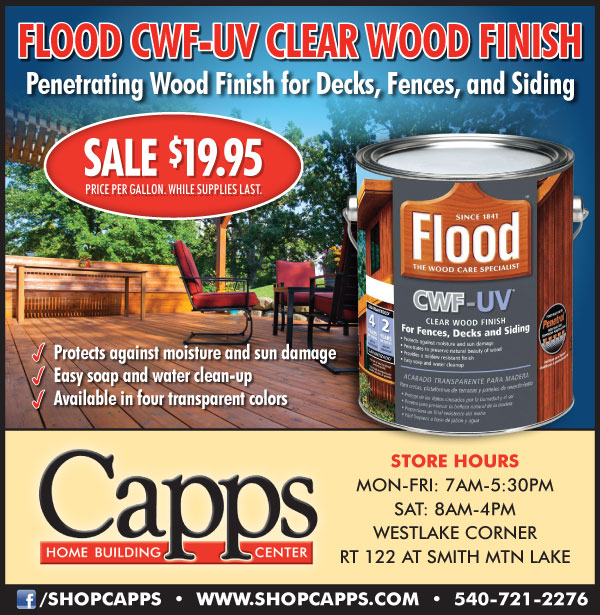 Stop by our paint department today and speak to our paint professionals about gearing up for your next wood staining project. They can help you select the perfect products to make your project smooth sailing!