Looking for an easy way to repair drywall, plaster, wood and more?
DAP DryDex spackling paste is easy to use indoors and out and it's on sale now through July 31, 2019.
—-> 8 oz. for $3.95 <—-
—-> 32 oz. for $6.95 <—-
DryDex has a patented 'Dry Time Indicator' that allows the product to go on pink and turn white when it's completely dry so you know it's the right time to sand and paint.
Stop by the paint department at Capps and ask our seasoned professionals anything about your upcoming project. They can steer you to the right products for the job every time!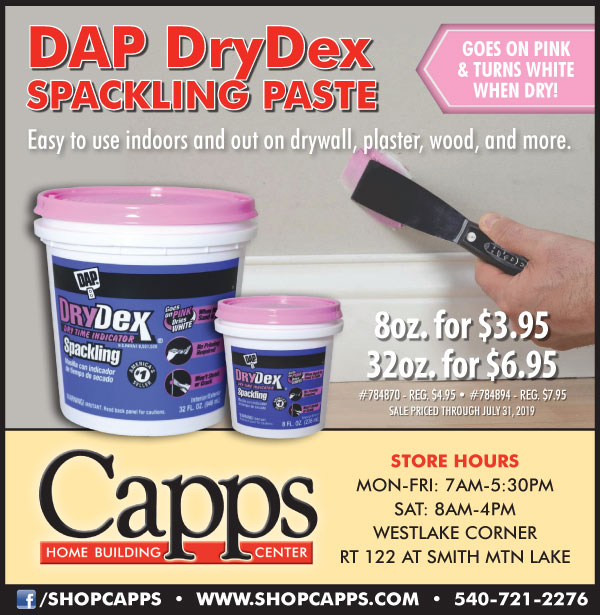 #784870 – REG. $4.95 • #784894 – REG. $7.95 • Sale priced through July 31, 2019