Now you can paint like a pro for less!
Stop by our paint department and pick up a Wooster SuperFab R240 1/2″ nap roller cover for only $2.99 each!
Wooster roller covers provide exceptional capacity with all flat or satin paints and stains. It also resists matting for complete coverage and smoother results.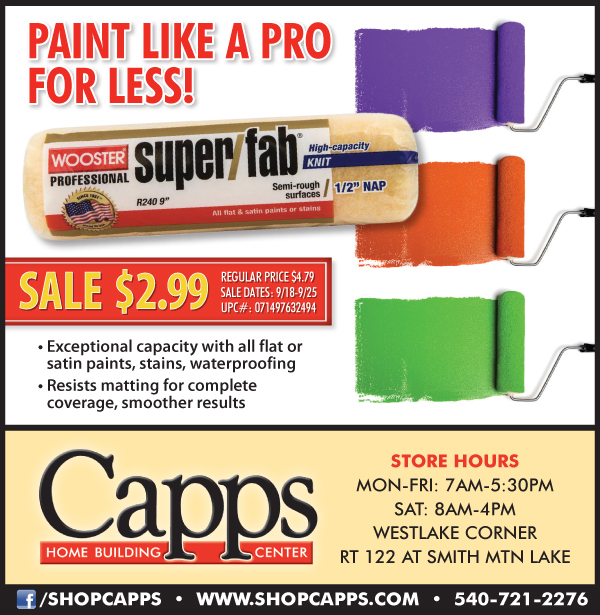 Regular price: $4.79 UPC #071497632494
Sale dates 9/18/19 – 9/25/19