Capps is proud to offer The Trex Transcend product line with a full suite of best-in-class decking, porch, railing and trim products. Trex products are easy to install, have low maintenance and are backed by a robust manufacturer warranty. In addition, it will never rot, crack or splinter and you will never need to paint or stain it for protection.
The wide variety of colors, styles and finishes available enable you to create unique designs that will set you apart from your neighbors. You can also get creative with decking and railing combinations to create a one-of-a-kind deck with Trex Transcend Railing, available in the same great Classic Earth Tone colors (see below) plus Charcoal Black and Classic White.

TREX TRANSCEND® DECKING and RAILING
The Trex Transcend® Decking & Railing System offers multiple color options — all fade, stain, scratch and mold resistant, so you'll enjoy the rich, saturated color forever. There's no need for deck cleaners. Simply clean up with soap and water.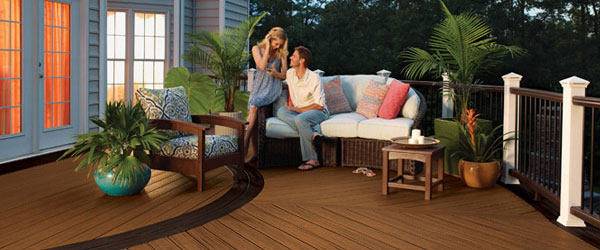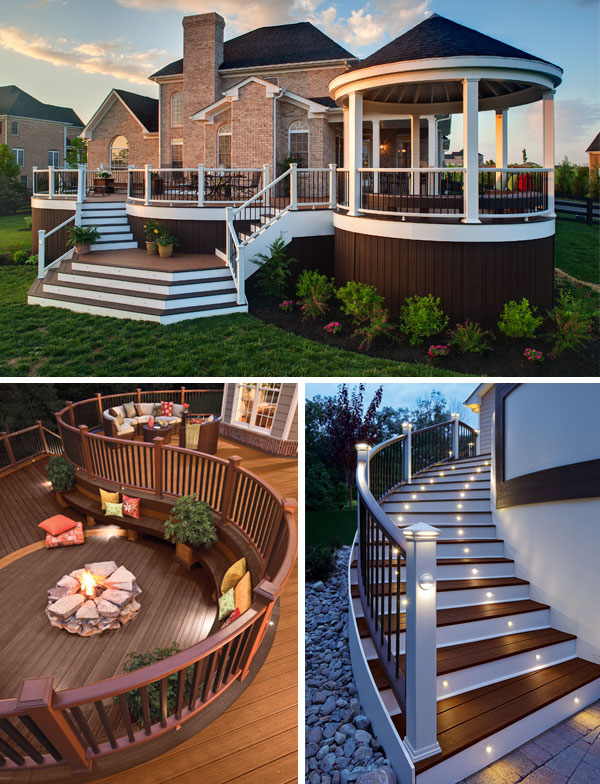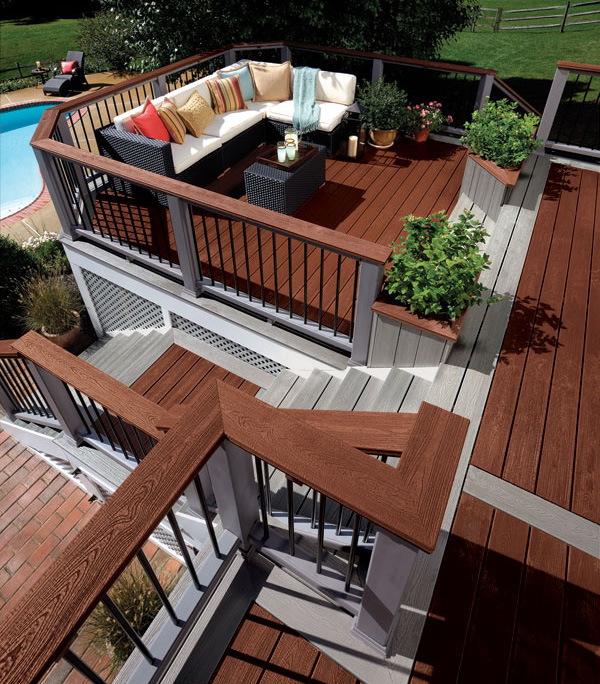 TREX TRANSCEND® PORCH FLOORING
The Trex Transcend® Porch Flooring & Railing System finishes smooth and virtually gap-free thanks to it's tidy floor board profile and their innovative Trex Hideaway® Universal Hidden Fasteners.
This revolutionary system of premier porch components make building the best looking open-air living room easier than you ever thought. Choose from two colors: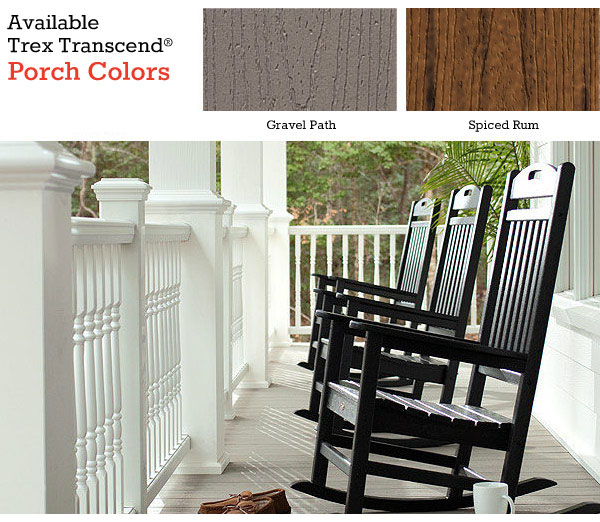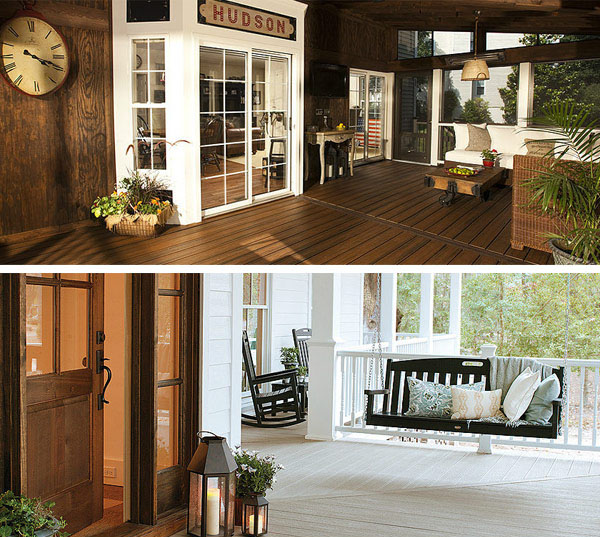 We provide sales and design services of Trex decking products to all areas of the Southwest Virginia area, including Smith Mountain Lake, Roanoke, Lynchburg, Franklin County, Bedford County, Pittsylvania County, Salem and beyond.
Good To Know: Cleaning a Trex deck
Have A Question About Trex Products?
Our resident decking experts are available to answer any question you might have. Their combined years of experience working with decking and railing products can provide you with the answers you need to get that home deck project completed in no time. Call to speak to one of our decking experts at 540-721-2276 to discuss your decking or railing project.
Other Trex Decking and Railing Resources
Finish out your deck with Trex Railings
Watch this video to see why Trex products outperform, outresist, outlast and basically OUTDECK ALL OTHERS
More info on wood composite decking