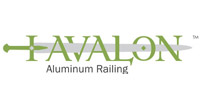 Now available at Capps! Introducing Avalon™ Aluminum Railing, which is one of the newest editions to the RDI Metal Works family of railing products.
Adding a rich stylish look to your home can be a snap with this product. Its versatile style options are the perfect way to add safety and security without sacrificing function and beauty.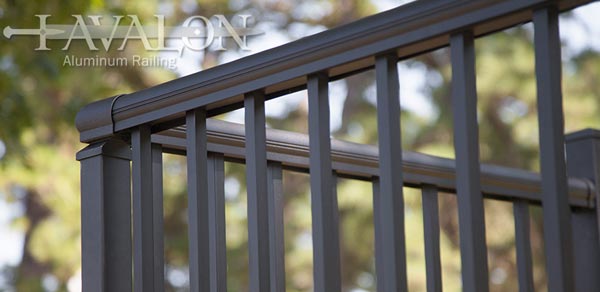 In addition to a Lifetime residential warranty, Avalon's durable aluminum material is made to stand up to tough conditions and its powder coated finish protects your railing from fading, rotting, peeling and rusting.
Your Avalon railing installation features square balusters and can be customized with a selection of 3 color choices and 3 top rail options. You can choose matching Avalon posts or take your design a step further with a selection of crossover posts and post caps. It is available in 42″ commercial and 36″ residential heights.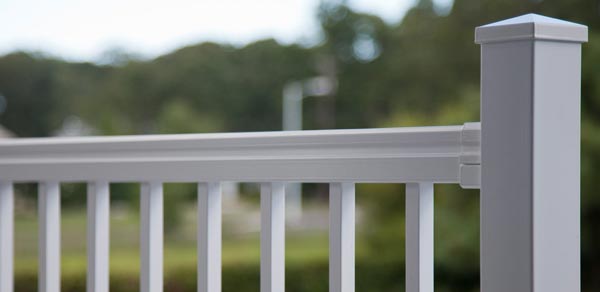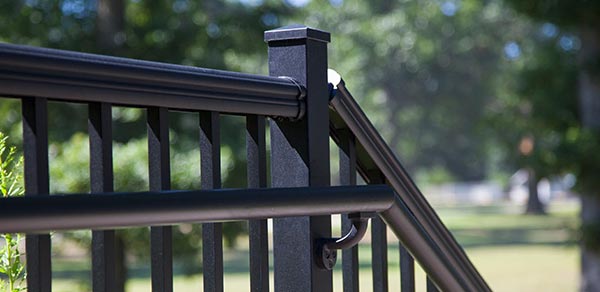 This railing system replaces the need for screws (which may corode over time) with their innovative Securatec™ locking strips that secure the balusters in place. A top rail end cover finishes off the sleek look of the pieces once put together.
Avalon Aluminum Railing is available in 3 colors, (White, Black, and Satin Black)
Avalon Aluminum Rail installation videos
We provide sales and services of RDI Avalon Aluminum Railing products to all areas of the Southwest Virginia area, including Roanoke, Lynchburg, Franklin County, Bedford County, Pittsylvania County, Salem and beyond.
Have A Question About Avalon Rail or other decking and railing products?
Our resident decking expert, Ryan Cappellari, and his experienced team of deck building professionals are available to answer any question you might have. Their combined years of experience working with decking and railing products can provide you with the answers you need to get your home decking project completed with minimal hassle. Contact the Capps team at 540-721-2276 or email Ryan to discuss your decking or railing project.
Additional RDI Avalon Rail Resources
Get more information on Avalon Railing from the manufacturer