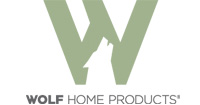 Enjoy more deck railing options at Capps. We offer two product lines from Wolf Home Products that encompass a wide range of design options — Wolf Distinction™ Railing and Wolf Railing — both of which you can count on to deliver good looks that will last for years to come as well as low-maintenance performance.
Wolf Distinction™ Railing is easy to install and provides the elegant look of traditional wood railing with significantly less maintenance. This product features the OptiBracket™ technology — a Wolf Home Products exclusive that simplifies installation and hides out of view for a clean, unblemished look.
The Wolf Distinction Railing is offered in a timeless style with a simple white finish that looks great on any property. It also integrates with Wolf Outdoor Lighting for a complete exterior design solution.
WOLF Distinction Railing system video
Wolf Railing is the additional versatile, value-priced product line we offer. With an extensive selection of railing components and accessories, this line provides countless options for both residential and commercial applications.
You can choose from traditional or designer railings with multiple baluster styles including simple designs or even glass and acrylic systems to up the style factor.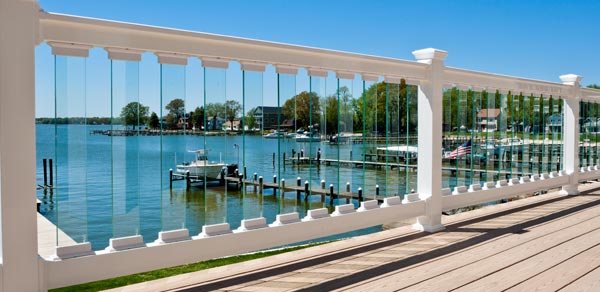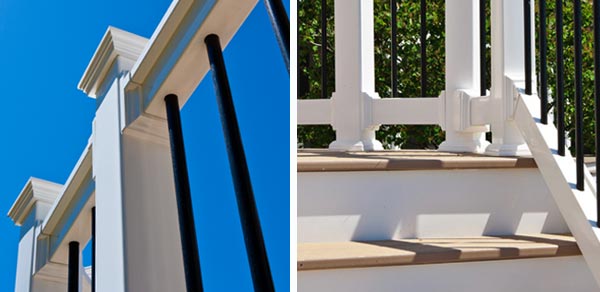 You'll discover style options ranging from contemporary to classic with plenty of options in colors, balusters and rail profiles. WOLF Rail also includes a full array of accessories including post caps, post trims and post covers to give your project a unique style all your own.
Additional features include concealed fastener brackets, pre-routed or unrouted rails for balusters, and UV inhibitors to ensure consistent color for years to come.
WOLF Railing is 100% recyclable, is ICC Code Approved for both residential and commercial projects and comes with a Limited Lifetime Warranty. The balusters are available in four series – Value, Classic, Deluxe and Specialty:
Value Series: Top and bottom rails pre-routed with square holes for Square and Colonial vinyl balusters

Classic Series:

Top and bottom rails pre-routed with round holes for Deckorators Classic and other aluminum balusters.
Deluxe Series: Un-routed for endless design possibilities, including Deckorators Balusters in Arc, Baroque and Scenic Clearview Glass
Specialty Balusters: Acrylic panels, glass balusters, and more
WOLF Rail system video
Wolf Rail is the perfect complement to our popular Wolf PVC Decking line of products. We provide sales and services of Wolf PVC Railing products to all areas of the Southwest Virginia area, including Roanoke, Lynchburg, Franklin County, Bedford County, Pittsylvania County, Salem and beyond.
If you're looking for a strong and durable railing system that never needs painting, staining or sealing, then visit our Contractor Sales department to discuss WOLF Rail.
Have A Question About Wolf Rail or other decking and railing products?
Our resident decking expert, Ryan Cappellari, and his experienced team of deck building professionals are available to answer any question you might have. Their combined years of experience working with decking and railing products can provide you with the answers you need to get your home decking project completed with minimal hassle. Contact the Capps team at 540-721-2276 or email Ryan to discuss your Wolf PVC decking or railing project.
Additional Wolf Home Products Resources
Get more information on Wolf PVC Railing from the manufacturer
Watch this video on Wolf products