Now Capps can help make living life outdoors even easier with NatureKast Outdoor Cabinetry. Outdoor kitchens and entertainment spaces make the perfect addition to any outdoor environment. However, the outdoor climate demands an equally unique material to withstand it.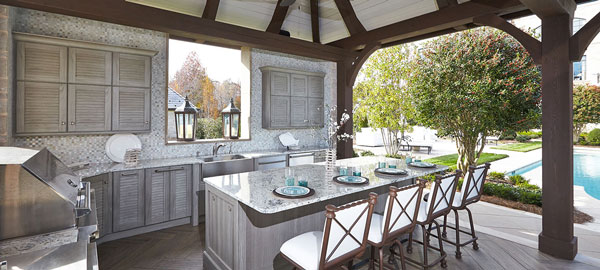 New products from NatureKast Outdoor Cabinetry now available
NatureKast provides weatherproof, high quality, designer grade products for outdoor kitchens and storage spaces. Capps is excited to now offer their revolutionary outdoor cabinetry to our clients.
Although it is manufactured with closed-cell Resin, it looks and feels like real wood, adding charm and style to any outdoor room. 100% weatherproof regardless of the climate, NatureKast's new cabinetry defines outdoor design.

Available in Slab, Shaker and Louver styles, you can choose a look all your own without worrying about damage caused by moisture. Strong enough to live up to any of your expectations, NatureKast is the pick of discerning homeowners for outdoor living spaces.
Why You Need It
Excess moisture and atmospheric conditions can easily damage and ruin expensive wooden cabinetry, leaving it swollen and unattractive. Weatherproof cabinetry is specifically designed for outdoor environments, and is capable of withstanding warm, wet, and cold weather conditions. If you want your outdoor living space to remain beautiful for years to come, then you need weatherproof cabinetry.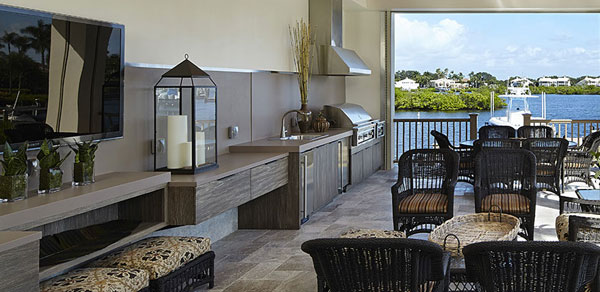 Professional Installation and Design Available
Capps not only offers NatureKast's beautiful outdoor cabinets but also offers customized design and installation services. Our designers will walk you through your options and work with you to create an attractive and practical solution for your outdoor kitchen or entertainment area.
The result is a gorgeous space that is durable enough to withstand anything the outdoors can throw at while resembling the beauty of even the finest interior room.
For professional installation of NatureKast's beautiful outdoor cabinetry, contact us to set an appointment or visit our Design Showroom professionals today.