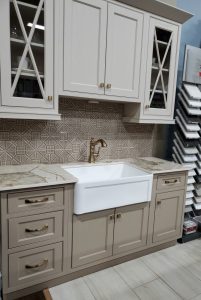 Maybe you have been dreaming of brand new basic or semi-custom kitchen cabinets and countertops.
Let Capps Home Building Center guide you through the kitchen planning and design process. Cabinets are one of the first things that will be noticed when entering a kitchen and stepping up to semi-custom kitchen cabinetry can really boost the 'wow' factor.
They are the focal point of the kitchen, and so, should be built to last with a design that represents its owner's personality. There are many different types of kitchen cabinets, but choosing cabinets for the kitchen help meet the space and design specifications at its fullest. By taking advantage of great cabinet design, one can maximize their kitchens functionality and can achieve the most beautiful look for their favorite spot in the house.

High-Quality Kitchen Cabinets You Can Be Proud Of For Any Room In Your Home

It's our partnerships with top quality kitchen cabinet manufacturers like Medallion Cabinetry that allow us to offer hundreds of combinations in basic and semi-custom cabinet options for your kitchen.
You'll also discover several choices for stunning countertops in granite, quartz, solid-surface and beyond. On top of that, we design and build custom kitchen islands and plenty more kitchen cabinetry options.
At Capps, you're able to expect top-quality cabinetry at competitive costs to suit any budget as well as outstanding customer support that's recognized for being second to none!
We provide free design services as well. Just make an appointment, bring in your plans & dimensions and visit our skilled specialists.
You are able to visit our in-store Design Showroom to visualize many of the alternatives in custom cabinets and countertops. Learn the difference Capps could make on your next home design project.
Need Answers Or Ideas About Kitchen Cabinetry?
Our resident cabinetry expert, Cindy Hall, is a professional in every sense of the word. Cindy's extensive interior design, lighting, flooring, and cabinetry experience; combined with her dedication to client satisfaction, will help Capps continue to provide award winning customer service helping customers with custom cabinets.
She will be able to answer any question you might have. Give Cindy a call at 540-721-2276 or email her to set an appointment for a free cabinet consultation.
Find out the difference Capps can make for your next kitchen design project.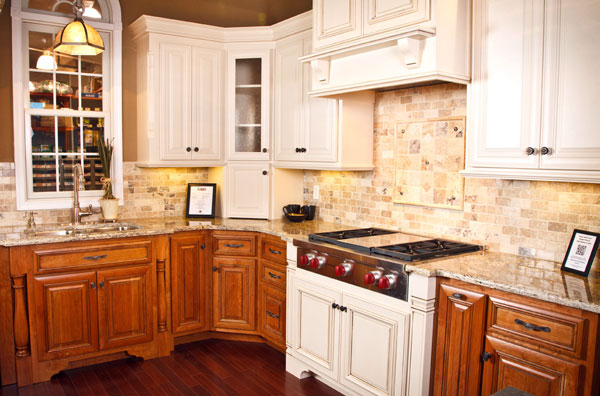 Other Kitchen Cabinets and Design Resources
Click here for more information on semi-custom kitchen cabinets
Watch our kitchen cabinets store video on YouTube
More info on wood choices for cabinets for the kitchen