Always striving to partner with the best brands in the manufacturing industry, Capps is proud to present our customers with the Old Virginia Brick product line.
For over 120 years, Old Virginia Brick has painstakingly produced high quality brick materials for home builders. Their dedication to precision quality is clearly seen within each piece of brick they sell, and customers can clearly see the difference between their traditional brick products and those of lesser brands.

Wood Moulded Series
Old Virginia Brick offers 3 distinct brick product lines for customers to choose from—Traditional, Antique, and Sand Mould. Capps is excited to offer each one of these series.
Traditional Series
The first is of course their traditional brick. Available in 15 striking colors, the Traditional Series is the brand's foundation product line and helped them develop into a home builder's go-to manufacturer.
Antique Handset Series
The second series is the Antique Handset Series. Featuring stately 18th century hues and styles, the antique series is extremely popular with homeowners. Old Virginia Brick uses a traditional brick firing process to craft their gorgeous antique handset series. The result is a breathtaking product series that is sure to please those with a flair for the ornamental.
Sand Mould Series
The third and final line is the Sand Mould Common Series. As a cost effective alternative to antique brick, the Sand Mould Series from Old Virginia offers a distinct aged feel that creates an elegant and attractive exterior finish.
Have a Question About Old Virginia Brick?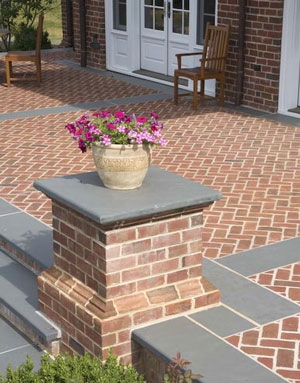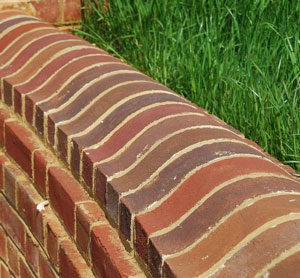 Discover the exceptional quality of the Old Virginia Brick series by visiting the Capps Home Building Center.
Our professional customer service representatives will help you learn about each product and provide you with insider tips for improving your project.
Explore More Stone & Brick Materials Available at Capps: